Thanks to Thomas Christian for picking up a six pack of this. Jen, Kate Ries and Elise Meyer were over as well as we tried it in the kitchen surrounding the 16 gallon pot of boiling APA wort.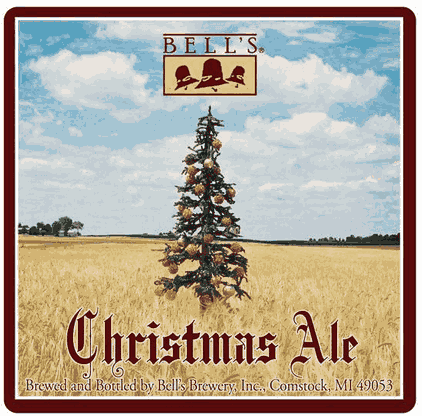 Appearance: The beer exhibits a strong frothy vanilla colored head that seems amazingly dense and well sustained. The color is a darker orange/amber with a clarity (0-10) of about 7. There is visible carbonation
Aroma:
Spicing and malt take the olfactory with subtle hints of nuts and gingered spicing. Begins to resemble some honey'd and candied sugar aromas by the finish/warming of the beer.
Taste:
Bitter at first but gradually mellows to a clean malt profile of biscuit and light roasted malts. There is a bit of a burnt flavor to accompany a spicy finish reminiscent of the usual seasonal conception of desserts and treats. The sweetness also relies on a brown sugar character that helps balance some of the hop bitterness and spicing that reveals itself more prominently in the finish. Little fruit sweetness, but what is there, reminds me of figs.
Mouthfeel:
Smooth texture and forgiving mouthfeel that is contributed by the light bottle conditioned carbonation. Body is a little heavy with some tackiness, but nevertheless maintaining a creamy, fluid feel and crisping finish
Overall Impression:
A descent Christmas ale to start the emerging season. This will be the first of many, as I'm quite excited to try the many of the beers I had missed out on last year (I didn't turn 21 until after the fall ales came out and never even got to tasting the winter ales. I hadn't even got my first beer log journal until Christmas, before leaving for Australia). So, a good start, and a worth while ale.
85/100