Tasted with Justen Parris at his house in between a line-up of other Twisted Pine brews he brought back from Colorado.
Appearance
: Light golden haze with a soapy bubbly white ring that was quick to dissipate from a 1 finger head. Not much activity happening within the beer.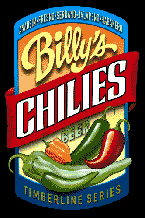 Aroma
: Sweet and malted with a finish of chili flesh and spice. Totino pizza rolls (is that a good thing??) with some light honey and somewhat of a roasted vegetal smell, like green and red bell peppers.
Taste: Honey and light malted foretaste that is rather simplistic, but the beer finishes with a sweet spice, that is anything but overwhelming. the aftertaste remains and gradually amplifies with more sips and the more the hops dry out the palate. Every sip gives a smooth and ever present sweetness and is the same in flavor, apart from the present burn to the tongue from previous sips.
Mouthfeel: Smooth and with a medium body and mouthfeel. Carbonation is lower, but provides enough to sustain the flavor and not overly take out the balancing foretaste.
Overall Impression: I liked the beer. It wasn't overly spicy and it was nicely balanced with the malt/spice complexion. Somewhat filling, and definitely something to have once you're finished with others, because the flavor from the chilies linger..
84/100