Tasted following my second 8 mile run of the day. Reviewed following cooking up a meal made entirely of vegetables from my garden. I purchased it from the Sylvis Hy-vee where I was in the process of difficultly getting my state ID a couple weeks ago.
Tomorrow I leave for a wedding in NY. I will try to log, but don't take my word for it.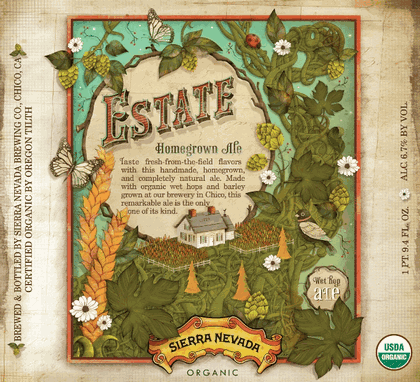 Appearance:
Hazed amber in color with almost a rubied hue. Head is well sustained with an off white bubbly texture. Along the sides remains a segmented dry lacing. Glowing and relatively still.
Aroma: Robust caramel malt bill accompanied with biscuit and earthy undertones. Hop presence is substantial in the form of citrus, and herbal as well as a piney complexity.
Taste: Sweet and candied but incredibly well balanced with biscuit and piney herbal hops. A pleasant tang burst on the palate, really helping to contribute to the drinkability. Touches of brown sugar in the foretaste as well. By the middle a warming sensation emerges as it parallels the emerging hop bitterness. Tremendously earthy and floral to the taste but still maintains a piney undertone. As the beer warms, it develops a nice mellow grape/fig fruitiness, but without any tart or vininess, though it also gets a little more bitter with the hops becoming all the more apparent. The finish is dry and a bit warming, while the aftertaste is of pine and earthy leafiness with a component of ever prominent caramel. The palate really comes to adapt to this beer by the end.
Mouthfeel:
Medium bodied with a soft mouthfeel, yet presenting an adequate carbonation to still leave a textured zip on the end of the tongue. The finish isn't as completely drying as I would have expected, but perfectly finished to create a crisp and very refreshing beer.
Overall Impression:
Rich in flavor and complexity while still remaining extremely well balanced and refreshing. Just for the fact that this is such a carefully crafted all, you know the heart and effort that went into producing it. I give a lot of appreciation to Sierra Nevada for successfully producing such a well crafted ale...especially going organic! I suggest seeking this out whenever possible!
Jen: 91/100
Tim: 93/100